Join us for a unique Pop-Up Show of 5-Ceramic Artist residents from the Worcester Center for Crafts, Worcester, MA. This event is sponsored by EC-CHAP, and produced by our own resident artist Rebecca (Becca) Zablocki!
EC-CHAP Artist in Residence ("AIR): Rebecca Zablocki
All Ages - Free Admission.
Friday, April 20th: 6:30pm - 9:00pm

Saturday, April 21st: 6:30pm - 9:00pm - Opening Reception

Sunday, April 22nd: 11:00am - 4:00pm
Featured Artists:
Faith Connor
Faith Connor is a wood firing, functional potter born and raised in Lancaster, MA. In 2016 she graduated from University of Massachusetts Dartmouth with a BFA in ceramics. In 2017 she participated in a residency at Guldagergaard International Ceramic Research Center in Denmark. She is currently an Artist in Residence at Worcester Center for Crafts in Worcester, MA. Faith has been working in clay for nine years and has been wood firing for the last four. Her work focuses on the emotions around her depression and anxiety and how they relate to the practice of creating pottery.
Jon Glabus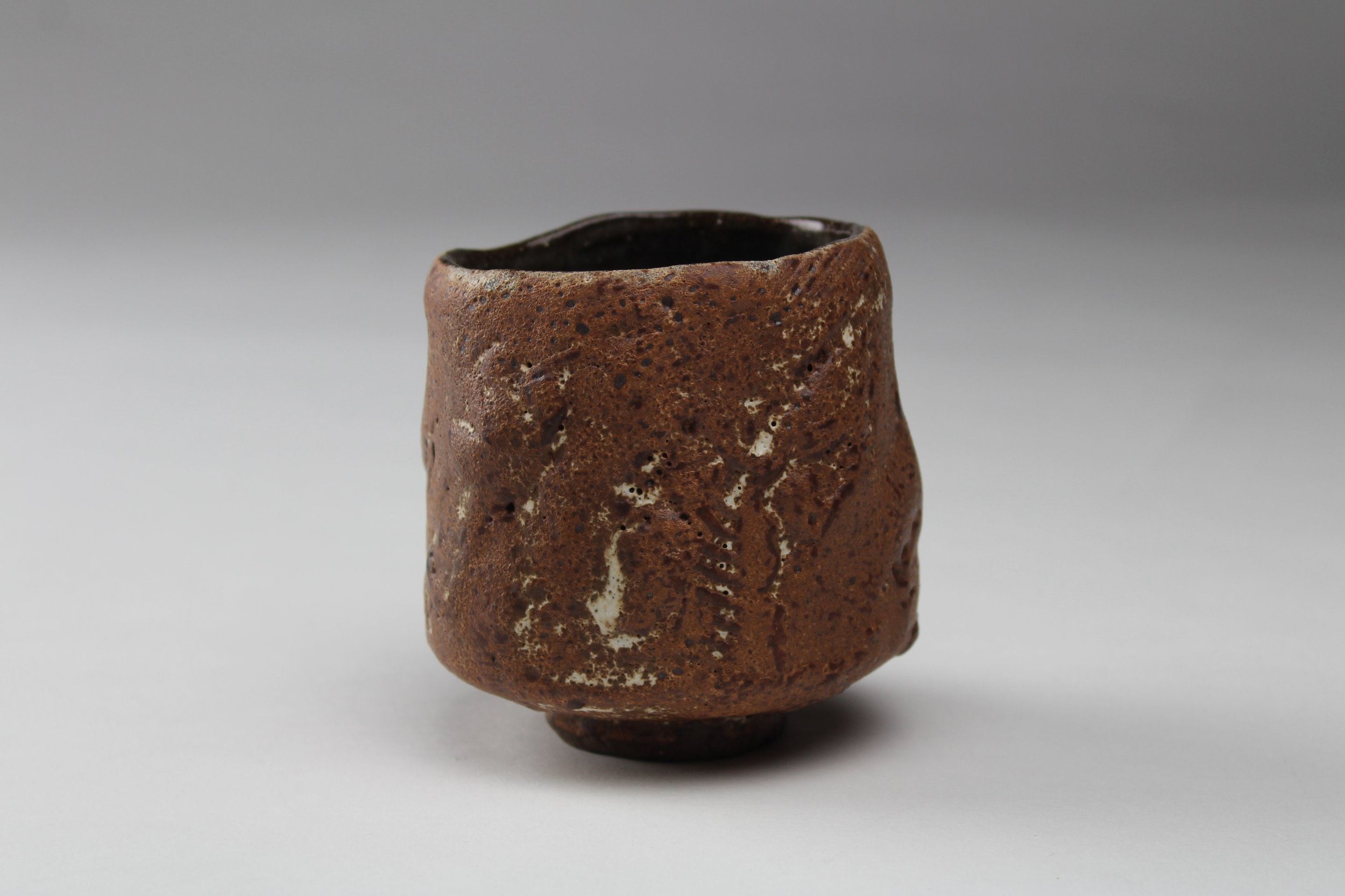 Jon Glabus was born in the Northwest Suburbs of Chicago, IL. He Received his BA in Ceramics at Elmhurst College in 2015. Jon has exhibited work in numerous juried and invitational ceramic shows across the country including: TRAX Gallery, Companion Gallery, Archie Bray Foundation, Kentucky Museum of Arts and Crafts, Lillstreet Art Center, and the Krikorian Gallery. He has been awarded Best in Show and the Continental Clay Purchase Award. Jon is currently in his second year as a Resident Artist at Worcester Center for Crafts in Massachusetts. This Fall marks his 12-year anniversary of working in clay.
Paige Ward
Paige Ward received her Bachelors in Fine Arts degree in 2016 at the University of Montana in Missoula and attended the College of Southern Idaho obtaining her Associates of Visual Arts in 2014. She has exhibited at the Archie Bray in Helena, Montana as well as in Montana's State Capitol Building and was a short term resident at the University of Montana Residency at Medalta International Artists in Residence, in Alberta, Canada. She currently is a long-term resident at Worcester Center for Crafts in Massachusetts through 2018. Raised on a ranch in Idaho Paige found herself immersed in domestic roles and expectations of women living rural lifestyles. Her work has a strong narrative in the female identity through comparison of traditional and progressive times.
Ian Petrie
Ian M. Petrie graduated with a Bachelor of Fine Arts degree from the University of Minnesota, 2013. He was selected for the Northern Clay Center's Fogelberg Residency in 2013 and is currently a Resident Artist at the Worcester Center for Crafts. Ian spends his time making pots when he is sick of the soul-crushingneatness of paper/ink, and drawing comics when he can no longer stand the sight of an endless barrage of dinnerware.
Abbby Nohai
Abby Nohai is a potter from the Mid-Husdon Valley and a 1st year Artist-in-Residence at the Worcester Center for Crafts.
I am intrigued by the evolution of objects during the act of creating them. The dark clay body is mysterious and quiet; flame and ash from the wood firing highlight the marks from the hand. Looking toward modest, traditional forms, my current practice has developed from the Japanese "hi-iro" (fire color) aesthetic and my studies of the "yakishime" (unglazed stoneware) approach in wood firing. This body of work demonstrates my desire to create humble objects to contrast with the complexity of the world we currently live in.